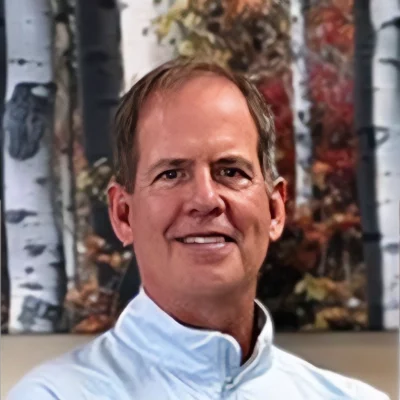 Chiropractor
Bruce Aldrich D.C.
Dr. Aldrich grew up in Bexley, Ohio, and has been practicing in Gahanna OH since 1987. While obtaining his pre-med undergraduate requirements at Ohio State University, he suffered a neck fracture during a swimming accident.
When traditional therapy did not provide adequate recovery, he sought out Chiropractic care. This was the stimulus that propelled him to pursue a career in Chiropractic Medicine. He obtained his Doctor of Chiropractic Degree from Logan College of Chiropractic in St. Louis, Missouri in 1985. This was followed by an internship in Tasmania, Australia and soon after he opened his practice in Gahanna, Ohio in 1987.
Dr. Aldrich is a Certified Chiropractic Rehabilitation Specialist (C.C.R.S.) and has been full body certified in Active Release Technique (A.R.T. ) for several years. He is also an Ironman Provider®. He is certified in Dry Needling for the treatment of chronic muscle and joint pain. Dr. Aldrich is a certified provider for Workers' Compensation injuries. He is an active member of the American Chiropractic Association as well as the Ohio State Chiropractic Association.
He specializes in Spinal and Sports injuries, headaches, and extremity care (muscle and joint injuries of the arms and legs). He has had the pleasure of being a treating doctor to many local high school and college sports teams as well as many of the Columbus Blue Jacket NHL Hockey players. He also donates his medical expertise to local homeless shelters and community clinics.
He loves spending time with his family, traveling, enjoys cycling, skiing, and playing golf and tennis. And of course, he is an avid OSU Buckeye fan.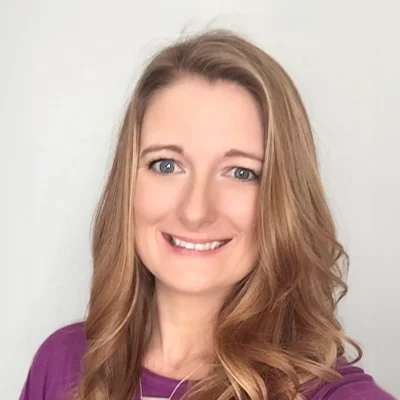 Licensed Massage Therapist
Amanda Miller, L.M.T.
Having graduated from the Dayton School of Medical Massage in 2005, Amanda began her career in massage therapy and has continued to pursue her passion for helping others. Amanda specializes in deep tissue, trigger points, sports, and medical-massage.
In addition, she also practices Swedish massage and craniosacral therapies. With nearly 20 years of experience, 8 years of which have been with Aldrich Chiropractic, Amanda excels at making each massage a safe, comfortable, and therapeutic visit for her clients.
Amanda is married with two sons and has lived in central Ohio her entire life. She enjoys spending time with her family, watching sports, reading, and traveling.
Licensed Massage Therapist
Jennifer Robbins, L.M.T.
Jennifer is a recent addition to the team at Aldrich Chiropractic and has been a Licensed Massage Therapist for 10 years having graduated from the American Institute of Alternative Medicine. 
Jennifer specializes in Swedish and Therapeutic techniques including stretching, myofascial release, and trigger point therapy to assist clients with acute and chronic pain. Jennifer is also trained in both Hot Stone therapy and prenatal therapy.
When she is away from work, Jennifer loves to crotchet, spend time on walks with her dog and explore thrift shops for unique finds.
Licensed Massage Therapist
Amanda Swanton, L.M.T.
Amanda is the most recent addition to the team at Aldrich Chiropractic. Amanda recently graduated from the Dayton School of Medical Massage. In addition to Medical Massage, Amanda practices Swedish Massage.
While working, she continues to further her certifications in other ways that will be beneficial to the health of her clients
Besides being a skilled massage therapist, Amanda resides in New Carlisle with her partner and two dogs. When not working, Amanda finds solace and adventure kayaking, as well as practicing yoga for her overall well-being. However, when not kneading out knots in a massage therapy session, her true haven is her kitchen where she loves to cook and share her creations with anyone who steps into her home.
Licensed Massage Therapist
Rachel Ostrowski, L.M.T.
Rachel began her career in Massage Therapy in 2015 after graduating from Columbus State Community College and has worked in a number of different environments before joining the team at Aldrich Chiropractic.
Rachel has certifications in Oncology Massage, TMJ Massage and Hot Stone Massage techniques. In addition, she also specializes in Integrative Massage, Deep Tissue, and Tigger Point Therapy.
When not taking care of her clients, Rachel spends time with her three dogs or spends time doing transportation for a local dog rescue center. She also enjoys crafting, reading, and playing video games.
Monday
7:30am - 5:00pm
---
Tuesday
7:30am - 5:00pm
---
Wednesday
7:30am - 1:00pm
---
Thursday
7:30am - 5:00pm
---
Friday
Closed
---
Saturday
9:00am - 12:00pm
By Appointment
---
Sunday
Closed